Arsenal have been linked with summer moves for left-backs Nicolas Tagliafico, Ben Chilwell and Kieran Tierney. But how do they differentiate between the three and find the value?
As the season takes pause during the March international break and club football slowly turns its gaze towards the looming summer transfer window, there is one position that Arsenal are seemingly certain to invest in: left-back.
Amid all the superfluous and largely unfounded reports, the position that has the most names linked with a potential move is left-back. And the three names most strongly mentioned as possible summer targets for the Gunners are: Ben Chilwell, Nicolas Tagliafico and Kieran Tierney. Whether one of those three does actually end up the Emirates, I have no idea whatsoever. But they are the leaders in the clubhouse at present.
More from Pain in the Arsenal

The question of which to sign, to me, comes down to age and value. The three are all emerging left-backs in world football enjoying terrific seasons. Tierney has been one of the best players in the SPL for a number of years now, Chilwell is a regular starter for Leicester City and is earning England hype, while Tagliafico has been magnificent for Ajax in this season's Champions League — they are the only games I have watched him in, so I cannot comment on his Eredivisie form.
In all reality, from a purely footballing point of view, it would not really matter which one Arsenal signed. They are all comparable players of comparable calibre. They obviously have their differences in style, but they would all be substantial improvements over Unai Emery's current options. None would be a bad signing.
So to differentiate between them, the question that must be asked is one value, not quality. The key differences between the three players are age and price. Tagliafico is 26, whereas Chilwell is 22 and Tierney is only 21. However, Chilwell is reported to be the most expensive at close to £40 million. Tierney is allegedly available for around £25 million and Tagliafico at just £17 million.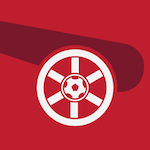 Want your voice heard? Join the Pain In The Arsenal team!
Determining their respective values, therefore, demands a very different question to be asked: How much is four or five years worth? Tagliafico is the cheapest. Given Arsenal's financial limitations and variety of needs, it might make sense to pursue him. But then you would be signing four or five years less of the player in comparison to Chilwell or Tierney.
So is it better for Emery and Raul Sanllehi to focus on the younger player but blow a greater hold in their budget that could hold them back in chasing other targets and rounding out the squad, or is it better to prioritise the money, even at the expense of finding a potentially decade-long solution to a position?
I do not know the answer to the question. I am not sure there is one, really. But it is the question that Arsenal will have to ask themselves this summer. How they come to answer it could dictate their transfer priorities.