Shkodran Mustafi has seen his place slip at Arsenal this year. With inconsistent performances and other options improving, is there any reason to keep the infuriating defender?
When Arsenal signed Shkodran Mustafi in the summer of 2016, they were desperate for a centre-half. After Per Mertesacker and Gabriel Paulista both suffered knee injuries in the summer and with Laurent Koscielny returning late after the European Championships, Arsene Wenger turned to Calum Chamber and Rob Holding to anchor the defence.
In the first game of the season, the Gunners conceded four goals in a 4-3 defeat to Liverpool. Chambers and Holding were obviously not solely to blame, but it is no coincidence that having two centre-backs with a combined age of 41 was far from ideal.
More from Pain in the Arsenal

And so, Wenger, in his usual late-summer panic, overpaid for Mustafi, splashing £35 million on the Valencia defender, making him the joint-second-most expensive player in the club's history and the fourth-most expensive centre-back in Premier League history. The view on Mustafi was clear from the get-go. A talented, aggressive defender who needed to curb his eagerness and ease out the mistakes. If he could do that, then he could vindicate the value paid for him.
But since that time, Mustafi's play has only levelled out. He still has the high-end games that suggest he is capable of more than he produces, but he then follows those up with an error-strewn showing against a lesser opponent. And this inconsistency is not exclusive to matches. Even within the same game, Mustafi has the infuriating ability to play brilliantly and bemusingly.
All this has led to his standing at club slide. Under Unai Emery, new signing Sokratis, Koscielny and Holding have all been considered more trusted options than the German. Add into the equation Dinos Mavropanos, who has dealt with a troubling groin issue all year, and the return of Calum Chambers from his loan spell at Fulham, and Arsenal are well equipped at the centre-half position.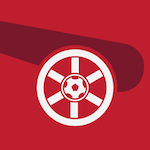 Want your voice heard? Join the Pain In The Arsenal team!
Moreover, the Gunners are expected to invest in the position, with the likes of Matthijs de Ligt and Samuel Umtiti linked with a move to the Emirates. Suddenly, not only is depth and versatility not an issue, but neither is the top-end talent presuming Koscielny and Sokratis can maintain their level and a top-class defender can be found in the market.
Suddenly, the role of Mustafi at the club hardly exists. He is not needed to round out the numbers. He is not going to be a starter. And he will not be the long-term future either with younger, more talented defenders already in the mix. So why would you keep him?
I am not sure I can think of a well-reasoned answer. Even if you wanted to argue that he could still figure out his errors and fulfil his talent, which I find to be an argument that has little logic to it, would he become a more complete defender than what Mavropanos or Holding could be? Probably not. And so, the death knell rings. It is time to sell.