After a bad run of form in the Premier League, it appears that the pressure has become too much to handle for Arsenal and Unai Emery. Football fanatics from around the world can obtain Premier League Tickets online to enjoy its stunning performances.
The Spaniard is now on the brink of being sacked. As per the latest reports from the Daily Telegraph, the sacking of the manager is imminent and could happen anytime soon.
Despite the manager, he insists that he had the support of the club's hierarchy, it seems that they have reached a breaking point.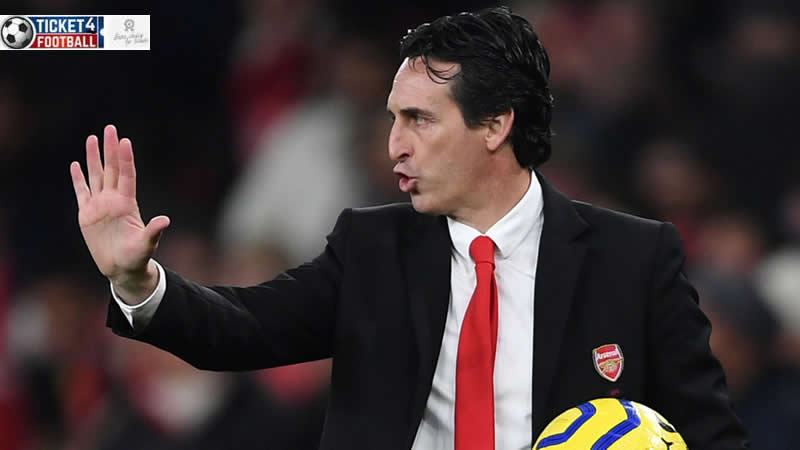 New managers in list:
The overwhelming feeling within the club is that unless he is somehow able to make a dramatic turnaround in the fortunes of the team, he will be removed from his post.
The report claims that the Arsenal chiefs were shocked to see Unai Emery give his players time off from training ahead of Frankfurt clash as Emery is said to have felt that his players need a psychological break.
Telegraph further claims that the club has taken this a step further and have already started looking for people who can replace Emery. Among the candidates, the two men with the strongest chances of becoming the next Arsenal boss could be Massimiliano Allegri and Nuno Espirito Santo.
Allegri has not yet returned to management since he was removed from the post at Italian club Juventus. Santo, on the other hand, is the manager of Wolves who has been hugely impressive since making a return to the Premier League.
It is now looking more likely than ever that the Europa League game against Eintracht Frankfurt could very well be his last match with the Gunners. After a tricky start last season, it seemed that the club was really going in the right direction.
Emery's end as manager:
But a severe dip in form towards the end of last season and coupled with a crushing defeat in the Europa League final has sent the club on a downward spiral.
Now, it would be in the best interest of everyone involved if Emery is no longer the manager at Arsenal. Getting someone like Allegri would bring some structure to the club that has been lacking for some time now.
Emery has been given time by the club but it is clear that he is no longer the right man for the job. Fans will be hoping that whoever the new manager happens to be, they will get the team back into the Champions League.
Football fans can get Arsenal Tickets through our trusted online ticketing marketplace. Ticket4football.com is the most reliable source to book Arsenal Football Tickets.